The average person spends an estimated 2.5 hours a day on social media, with over 80% of the U.S. population having an active social media account. That creates a great opportunity for your agency to find and attract your audience with creative content.
View this webinar on-demand as Business Development Executive Spencer Breidenbach shares BrightFire's recipe for social media success! You'll not only learn how to determine what type of content your audience wants to see but also how to craft compelling content that leads to more prospects for your agency.
BrightFire's Recipe for Insurance Social Media Success
Watch the webinar, read through the full transcript, or jump ahead to the content you're most interested in by clicking the section names below to learn more about each ingredient in BrightFire's recipe for social media success.
Watch The Webinar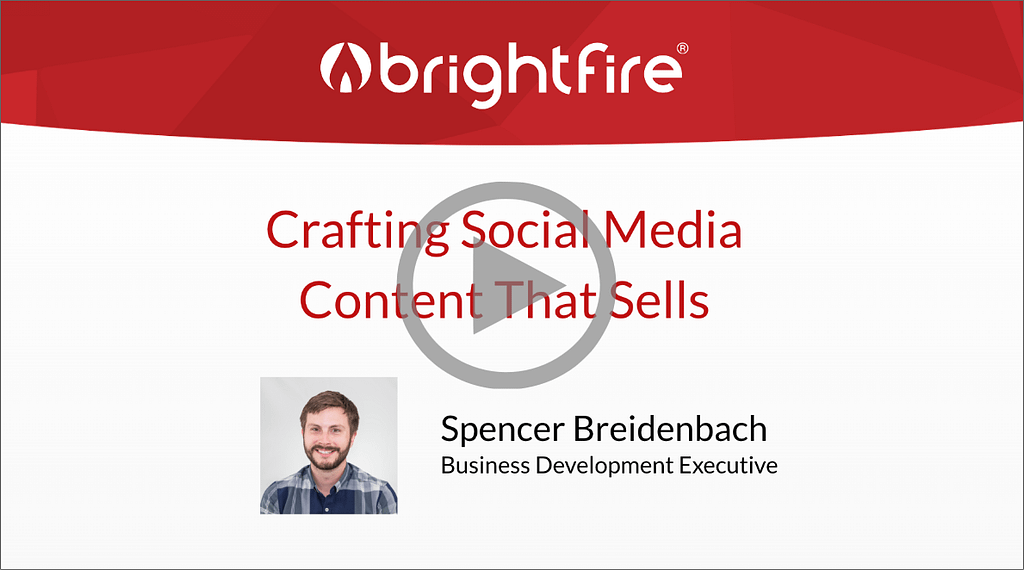 Additional Questions?
If you have any questions about this webinar, our Social Media Marketing service, or any of our digital marketing solutions, please schedule a call with sales or call us at (888) 814-2458.